Hi, I'm Kay Walker. Thanks for stopping by my personal page. What you need to know aboutme, is that I'm on mission to bring emotional intelligence training to the world through online and live immersion training events. I do this for individuals AwesomeLifeClub.com and in the corporate world through MentalToughnessInc.com
I'm serious about personal development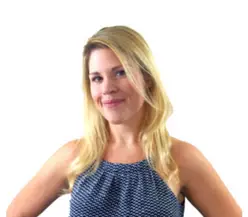 and I believe every person in this world has a right to learn about their own biological, thinking barriers and learn success strategies so they can overcome their limitations and live the life of their dreams.
The journey I'm on, started just over a decade ago when I walked into a personal development seminar at Landmark Worldwide (formerly Landmark Education) that changed the trajectory of my life forever. At the time I was working as an event planner. I went in seeking success strategies to up-level my career. After a three day event, which to my surprise took me on an inward journey where I questioned my long-held beliefs and perspectives, I emerged feeling confident, free, and in control of my life like never before. Soon after, I doubled my income and lifestyle exponentially.
The results I produced in my own life that came from working on myself – improving the way I thought about myself, my life and other people, and communicated with others – demonstrated to me firsthand, the power of the transformational training I now teach.
Since that first encounter with the personal development field, I continued to train in the most aggressive leadership programs in the world. I fast became a life coach and head coach (coach of coaches). At the same time I educated myself in all domains related to the field. I returned to college and studied human psychology and neuroscience.
And I've mentored with the masters. In 2017, I was privileged to have been selected as one of the world's top coaches to train with Robbins Research International Inc.
Most importantly, I live this work. Personally, I'm constantly looking to what I need to learn and do next to expand to the next level.
I'd love to learn about you and what you need. Let's connect to see how we can work together. Email me today at [email protected]